We are committed to educating the community on best practices for identifying and reporting cases of child abuse or neglect.  We have developed a series of excellent courses tailored both for professional training sessions and for public venues in order to empower people to serve as guardians for vulnerable children within our community.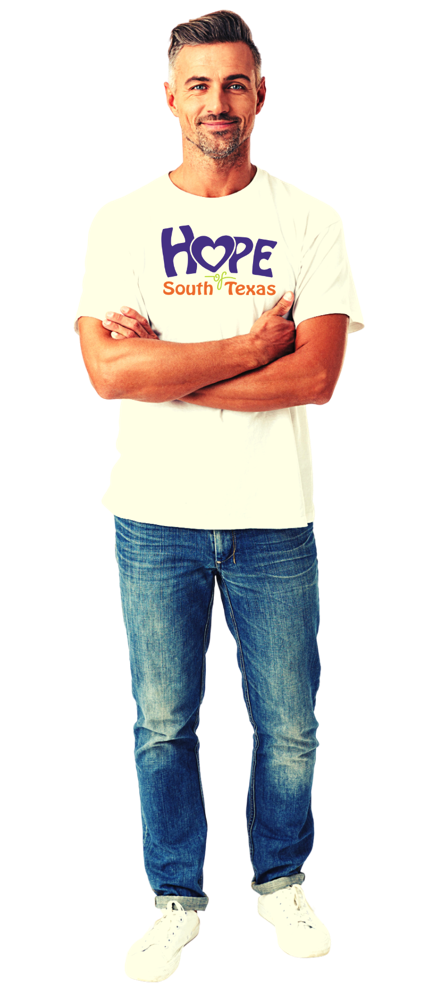 Every individual in the community has the power to be a guardian and a champion for children. It is important that as we go about our daily lives, we watch, listen, and report. As a community, we can watch with an informed perspective of what abuse may look like, listen to those in need without casting judgment, and report concerns of abuse or neglect.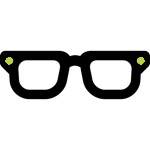 As always, the safety of the children of our community hinges on the watchful eyes of the adults around them. It is important that we become familiar with the signs of abuse and neglect; however, signs of child abuse can be subtle, and in many cases, nonexistent. Changes in a child's routine or new unexplained behaviors are worth a second look.
Signs you may observe:
Unexplained injuries
Changes to emotional behavior
Returning to less mature/younger behaviors
Fear of going home
Changes in eating
Changes in sleep patterns
Changes in school performance or attendance
Lack of personal care in hygiene
Risk-taking behaviors
Inappropriate sexual behaviors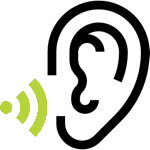 Sometimes, one of the hardest things that a child will ever do is gain the courage to disclose abuse. Many times, children do not tell anyone what has happened and do not speak of their abuse until they are adults. It is so important that we provide a safe and listening ear to the little ones who are depending on us. Here are some tips on how to respond to an outcry of abuse:
Remain calm.
Always believe the child. Children rarely lie about such an intense and painful topic. In fact, statistics indicate that children only lie about abuse 2-8% of the time! Your response to the disclosure of abuse is critical to the child's ability to resolve and heal.
Assure the child that they did the right thing in telling. A child who is close to the abuser may feel guilty about revealing the secret. The child may feel frightened if the abuser has threatened to harm the child or other family members as punishment for disclosing the abuse.
Tell the child that they are not to blame for the abuse. In attempting to make sense of the abuse most children will believe that somehow they caused it or may even view it as a form of punishment for imagined or real wrongdoings.
Do not make promises. It is important that we do not promise that the child will never have to see the abuser again. Oftentimes, this is unavoidable and could cause the child further distress.
Let the child tell their story, but leave the questioning to the professionals. In child abuse cases, the child's statement will often be the key evidence utilized by investigators to determine the facts of what has occurred. Preservation of the statement is critical to ensuring the integrity of the investigation. Therefore, when responding to an outcry, let the child use her/his own words to tell you what has happened, but leave the detailed questioning to the professionals. This is critical to ensuring the integrity of the investigation.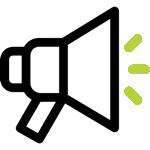 When a child discloses abuse, it is the law that it must be reported to an investigating agency. File a report with the Texas Department of Family and Protective Services within 48 hours. Statewide intake to report abuse is open 24 hours a day/7 days a week. Call the toll-free hotline number at (800) 252-5400. You may also make a report online at www.txabusehotline.org. If the child is in immediate danger or in a life-threatening situation, call 9-1-1 immediately.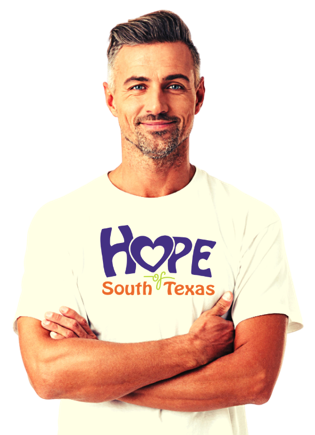 We are excited to meet with you and your group as your local resource for training information regarding identifying and reporting child abuse or neglect, and more. If you do not see a training that fits the distinct needs of your organization, group, or business, please leave your contact information and provide a short explanation of what you are interested in.
---
Child Abuse Identification & Reporting
This 1 to 1.5 hour training is geared for youth-serving organizations, professionals, or any adult who has access to children. In this training, you will learn:
The realities of child abuse and its effect on our communities
Definitions of child abuse as determined by law
Policies and practices to better protect children in organizations as well as in families
Recognize signs and symptoms of child abuse
How to properly respond to a disclosure of abuse
Texas reporting laws
---
Talking with Your Child About Personal Body Safety
Let's talk about how to educate and empower children. In this 30-60 minute training, parents will learn:
Developmentally appropriate conversations regarding personal body safety
Evidence-informed guidance and tips
Practical Do's and Don'ts when talking to children
Helpful resources and literature to empower and engage children
---
Internet Safety for Parents, Guardians, & Communities
Netsmartz® is an interactive, educational program of the National Center for Missing and Exploited Children® that provides age-appropriate resources to teach children how to be safer online. Netsmartz® also provides training to educate parents, guardians, and communities on how to help keep children and teens safe online. This 30 minute to one-hour presentation for parents and guardians of children ages 5 to 17 years focuses on how to facilitate conversations with children and teens about the Internet.
Learn tips to better protect children online, no matter how they access the Internet
Learn safety and security issues children face today
Learn how to help children navigate unsafe situations online such as inappropriate content, online privacy, sexting, online sexual solicitation, and cyberbullying
---
Trauma Informed Classroom
This 1 to 1.5 hour training is geared toward any adults who work with children in a school or daycare setting. In this training, you will learn:
What trauma is
Signs and symptoms of trauma
Trauma-informed approaches to de-escalation
Bottom-up resources
This 1 to 1.5 hour training is geared toward any adults who have access to children in a professional or home setting. In this training, you will learn:
The difference between discipline and punishment
The definition of positive discipline
Effective strategies for providing discipline in a positive and trauma-informed approach to facilitate self-esteem and responsibility in children
Descriptions of program broken down in age/appropriate grade (Each takes about an hour)
---
Pre-K – Tick Tock Plays It Safe
An easy-going tone is quickly set for this age level by capturing the students' attention early in the presentation with an animated movie.  Afterward, the points introduced in the movie are reinforced, and Joe and Suzy dolls provide a visual aid.  Children are encouraged to take home a coloring book to discuss what they learned with family.
Tick Tock is a friendly watchdog whose alarm clock goes off when he senses danger. While watching his owner and friend play soccer, Tick Tock teaches them about the three kinds of touch and three-part safety rule. The movie provides visual reinforcement of the concepts presented in the interactive presentation. This program is appropriate for Pre-K, First, Kinder, and 2nd!
---
Third Grade – Vat Vould You Do?
In addition to the basic premise, internet safety is addressed as well as what it means to give out "personal information". Additionally, the concepts of "taking advantage" of someone and bullying are explored. Discussion includes how difficult it can be when someone you care about asks you to keep a secret that you don't want to keep, and how telling a trusted adult is the right thing to do.
Movie description – Humor is a huge part of this movie with Baby Professor – a genius who helps Mia and Marcus with their secrets. Children learn they can get help by telling a trusted adult. This program is appropriate for 3rd or 4th!
---
Fifth Grade – Aiden's Discovery
Internet safety further examines how someone can pretend to be someone they're not, even through photos and video.  The safety rule can be adapted when there are confusing or potentially threatening online situations. By knowing what's okay and what isn't, students are empowered to take action.
Movie description – Aiden must write a paper about a current event and he chooses sexual abuse as his topic. As he learns more about the issue, he begins to suspect that his best friend, Tori, may be experiencing abuse by her coach and needs help. Appropriate through middle school.
---
Fifth & Sixth Grade – It's Harassment
Respect for others is the first and vital step. This program builds empathy by tackling issues such as appreciation of our differences, bullying, cyberbullying, safe bystander intervention, and flirting vs. sexual harassment.
Video description – This fast-paced line-delivery video will resonate with pre-teens. It describes bullying, sexual harassment, cyberbullying, and character assassination. Respect is an essential element in addressing these issues.
---
Sixth and Seventh Grade – Sexting and Cyberbullying
Ever-changing technology will impact this and future generations beyond comprehension. Some teens are engaging in behaviors that have potentially serious consequences. The goal of this program is to educate about the consequences that exist as a result of sexting and cyberbullying. Those consequences can be emotional and/or legal. Although laws vary by state, and will likely continue to change, teens are discouraged from taking an unknown risk. They are encouraged to think BEFORE creating or forwarding anything sexual through electronic means. Sexting and cyberbullying are defined and the roles of a bystander, victim, and perpetrator are examined. Safe bystander intervention is addressed.
Movie description – Through the use of a video diary, the movie further exemplifies the serious impact that engaging in sexting and cyberbullying can have on someone's life and the consequences that can arise.
---
Sixth and Seventh Grade – An Abuse of Power
This addresses a difficult topic that, unfortunately, affects many individuals, as well as their loved ones. Child sexual abuse is perpetrated upon not only young children but youth of all ages. In an age-appropriate manner, this presentation addresses using power and control to sexually abuse a minor. It identifies tactics that perpetrators might use to groom an individual, as well as his/her family and community. Many victims of child sexual abuse not only know but trust and care for the offender. For that reason, most never tell anyone about the abuse. An Abuse of Power empowers individuals to identify tactics and speak out against the abuse. This program emphasizes that a victim is never to blame, why it's important to report this crime, and that victims can become survivors.
Movie description – In an age-appropriate manner, this movie addresses how the abuser exerts power and control to sexually abuse a minor. It identifies tactics that someone might use to groom an individual, as well as his/her family and community.
Fortunately, victims of sexual violence become survivors of sexual violence. The abuse will always be a part of them, but it does not have to define them. There is hope and healing.
---
Eighth and Ninth Grade – Relationships:

 – Paint Them Healthy
The goal with this topic is to help teens assess the characteristics of a relationship, and make deliberate choices as to what kind of relationships they want. We learn about intimate relationships from the environment around us family, friends, and the media. With many destructive relationship aspects being portrayed as normal, it may be difficult to know how a healthy relationship should look. this presentation addresses healthy and unhealthy aspects of a relationship including mutual respect, boundaries, jealousy and control, and communication skills.
Movie Description– In an age appropriate manner, this movie addresses how certain behaviors in relationships are unhealthy. It identifies what teens should look for in healthy relationships.
---
High School- Abusive Relationships – Seeing the Signs
The goal of this presentation is to examine behaviors that exhibit the three phases of the Cycle of Dating Violence: Honeymoon, Tension Building, and Explosion. The presentation helps teens identify corresponding behaviors of those cycles and encourages them to choose healthy relationships.

Move Description– The main character looks ack at the behaviors, events, and emotions that led up to the current state of her relationship with her boyfriend. In retrospect, she is able to identify the unhealthy behaviors and seeks to make changes.
---
High School- It's Called Rape
This presentation in designed for high school teens and it examines consent from both communication and legal perspectives. It calls non-consensual sex just what it is – rape, and the program is thusly names. It can be perpetrated against any gender, by any gender. It crosses all demographics. Rape is about power and control. Included is discussion about victim blaming, communication, bystander intervention, risk reduction, and resources. As always, students are assured that people can and do heal.

Movie Description– Sexual boundaries and consent are examined through a story about the impact of being assaulted by someone the victim knows. The scenario examines victim blaming, power within a relationship, the role of alcohol/drugs, positive bystander intervention, and actions to promote recovery and healing. the movie may trigger difficult emotions for some, and it in encouraged that student be made aware that is they need to excuse themselves, they can. It is also urged that counselors be present if students need to communicate or do whatever is needed to take care of their needs.
Request Training Information