Designer Purse Bingo
OCTOBER 4TH, 2021
6:00 PM – 9:00 PM
Join us for a night of fun at the 7th Annual Designer Purse Bingo!
Doors open at 4:30, Food Service begins at 5:00, Bingo starts at 6:00.
$40 prepaid, $45 limited ticket sales at the door.
We will play 20 rounds of Bingo for a chance to win a designer purse! We will draw door prizes throughout the night and host a silent auction filled with gently used handbags and other items. Ticket prices include a bingo card for all 20 games, a catered meal, and two drink tickets. Additional bingo cards will be available for purchase.
To add a little extra fun this year, we are inviting everyone to wear costumes or dress up! Feel free to pick a theme to dress up as a group. Everyone who dresses up will be entered into a drawing for a prize. Get creative!
There are three sponsorship levels and VIP seating available. Please reach out to Megan at [email protected], if interested.
Every penny raised counts! We will have alternative methods of payment available, but cash is preferred as other methods may incur fees.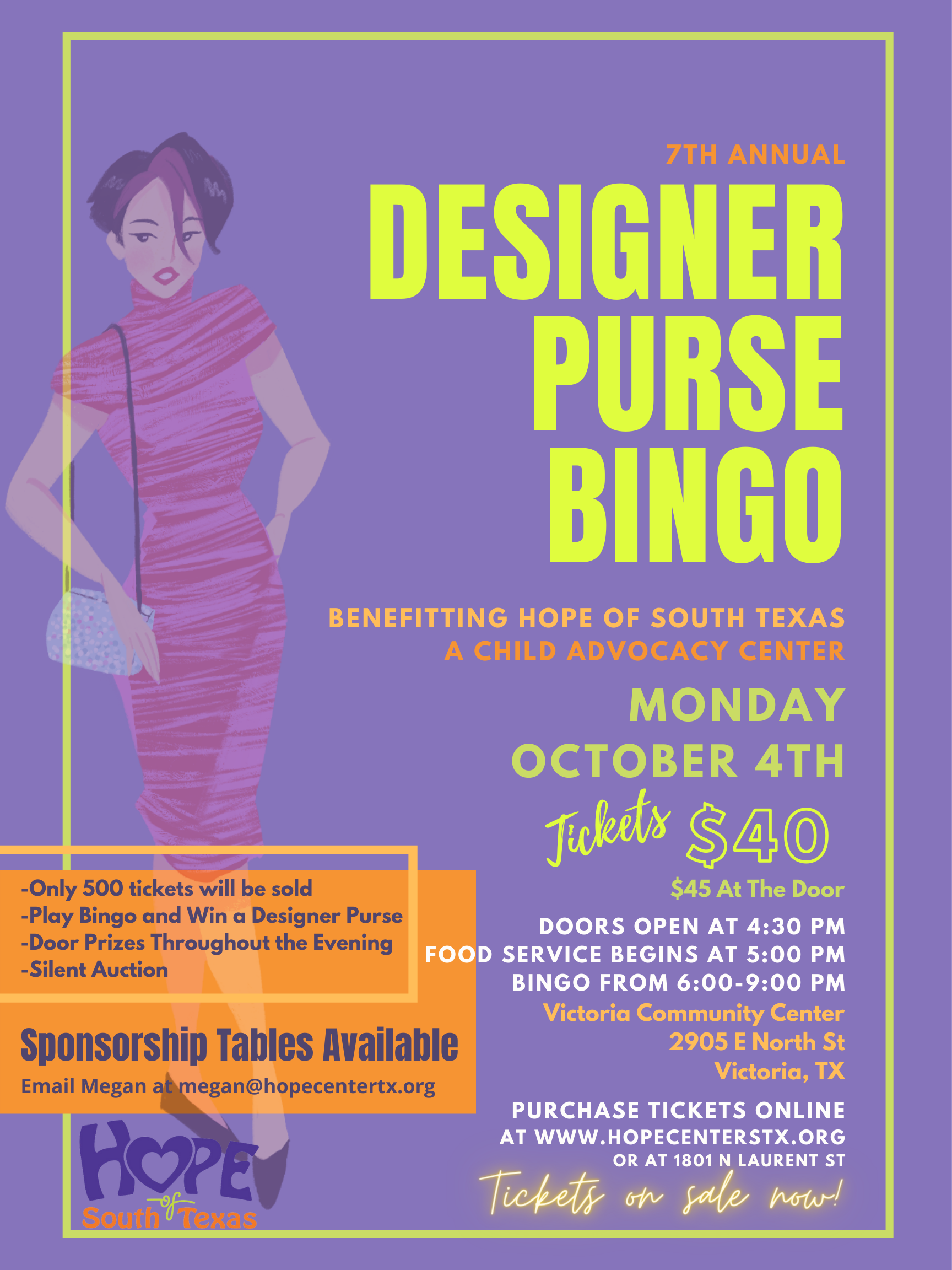 What We Do
Hope of South Texas, a children's advocacy center, provides a safe, child-friendly environment where law enforcement, child protective services, prosecution, medical and mental health professionals may share information and develop effective, coordinated strategies sensitive to the needs of each unique case and child.
In addition to monetary donations, Hope of South Texas is always in need of snacks, clothes, and personal care items for the children and families that we serve.



Abuse or Neglect Cases Reviewed
Forensic Interviews Conducted
Kids Sharing Stories of Trauma
Advocacy Services Provided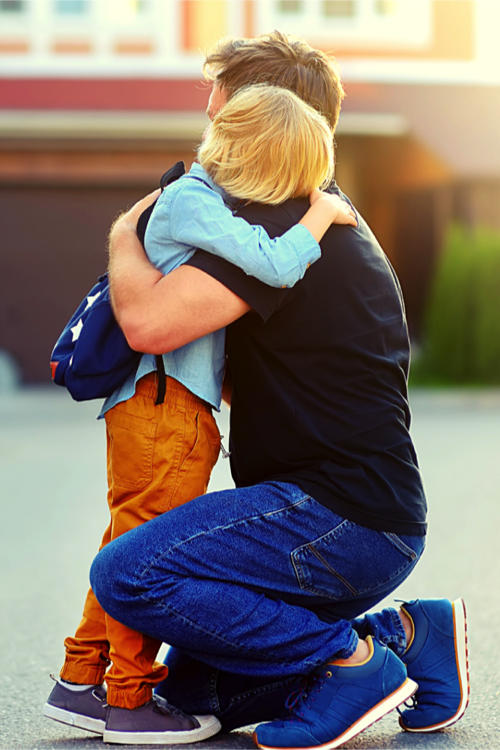 Check Out Our Events
There is always something fun going on at Hope Of South Texas!  Join us for a training or special event.
There are no upcoming events at this time.

Our Mission & Vision
Our mission is to reduce the trauma of child abuse by assisting in the investigation, assessment, prosecution, and ongoing treatment. As an organization, it is our vision that every child is entitled to a life free of violence and full of possibilities.