Our mission is to reduce the trauma of child abuse by assisting in the investigation, assessment, prosecution, and ongoing treatment. As an organization, it is our vision that every child is entitled to a life free of violence and full of possibilities.

About the Organization
In January 2002, the children's advocacy component of Hope of South Texas, Inc was established. The 501 (c)(3) organization was established to assist in combating child abuse by partnering with: Law Enforcement Agencies, Texas Department of Family & Protective Services – Children's Protective Investigations, District Attorneys, Sexual Assault Nurse Examiners, and Mental Health Professionals.
Hope of South Texas is a proud of the Children's Advocacy Centers of Texas, which is the most developed statewide children's advocacy membership association in the nation. Hope of South Texas, as an associate member of Children's Advocacy Centers of Texas, is on its path to becoming an accredited member of the National Children's Alliance.
Staff & Leadership
Hope of South Texas is comprised of a team of qualified professionals with a vast knowledge of child protection, child abuse identification and prevention, and child development.
Hope of South Texas Clinical Team are dedicated to staying up to date on training and education specific to dealing with trauma. Clinical staff will provide trauma treatment that best fits the needs of each individual. Current treatments include, Trauma Focused Cognitive Behavioral Therapy (TF-CBT), Child and Family Traumatic Stress Intervention (CFTSI), Eye movement Desensitization and Reprocessing (EMDR).
---
Education Outreach Department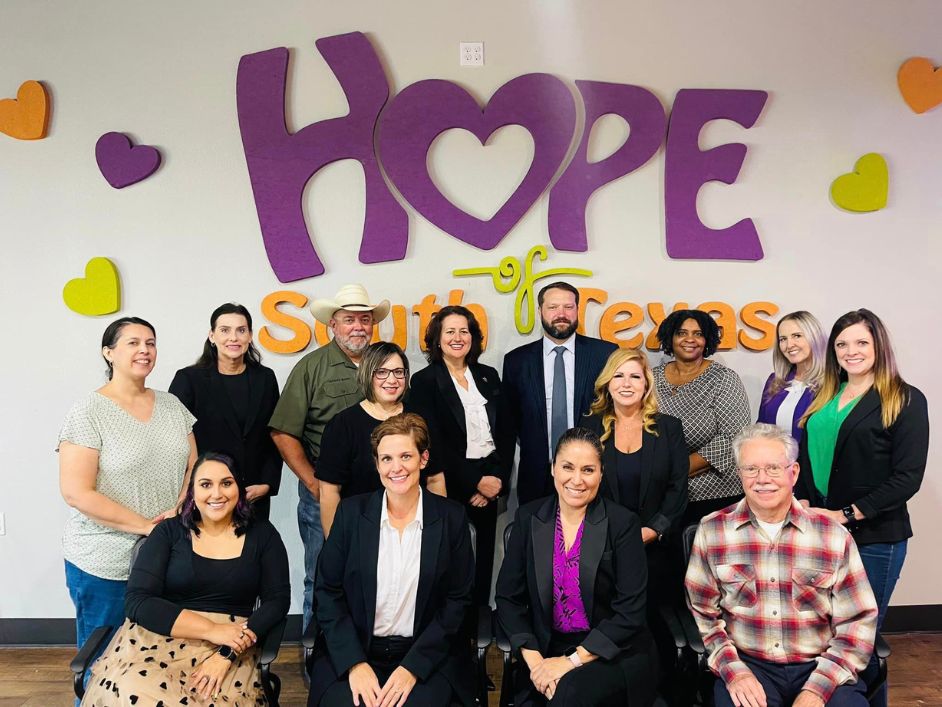 Deputy Chief Eline Moya
President
Diane Kliem
Vice President
Ellen Vallejo-Smith
Secretary
Constance Filley Johnson
Victoria County District Attorney
Thomas Dillard
Jackson County Assistant District Attorney
Jill Hawkins
Investigations Supervisor, Child Protective Investigations
Monica Rodriquez
1st Community Bank, Vice President